All Categories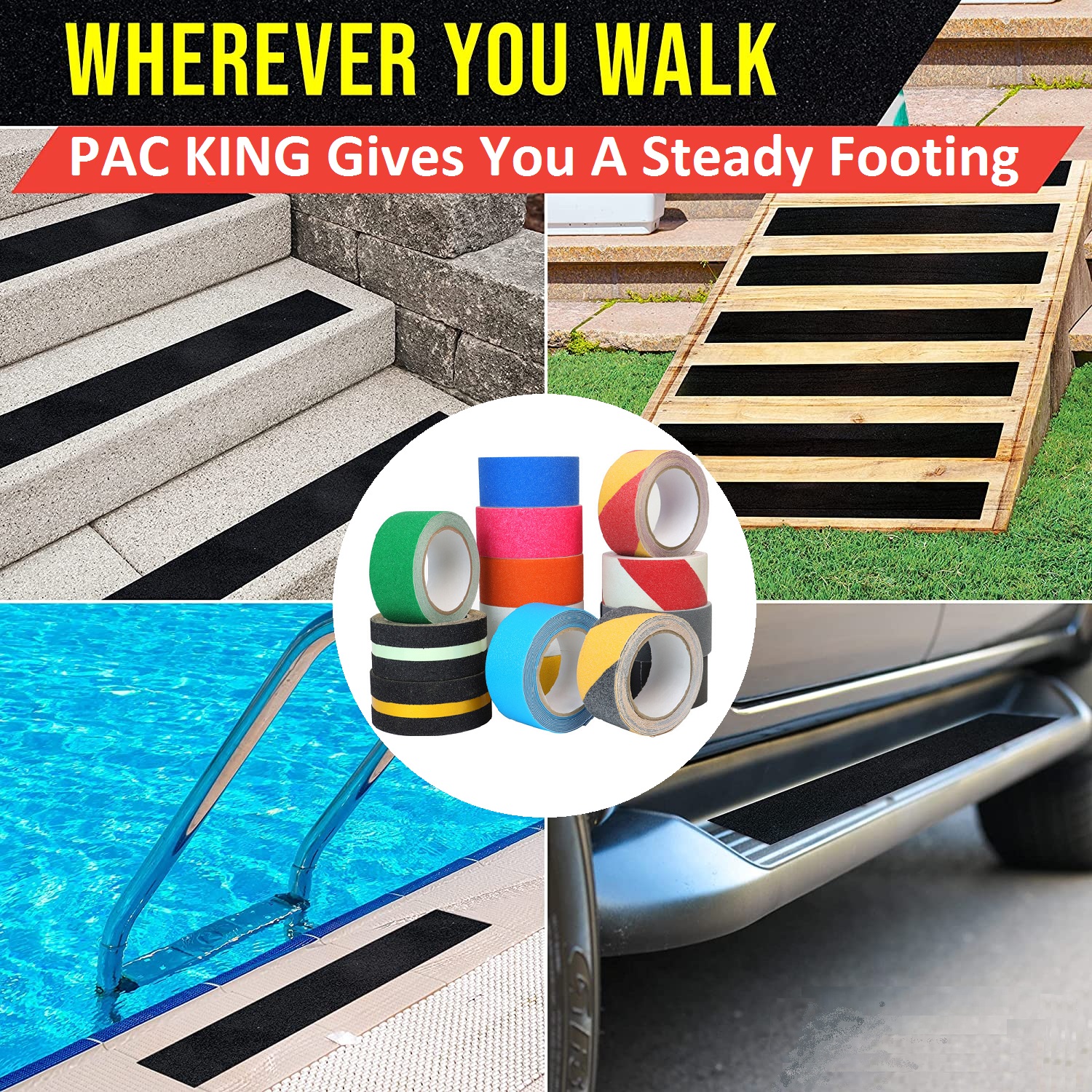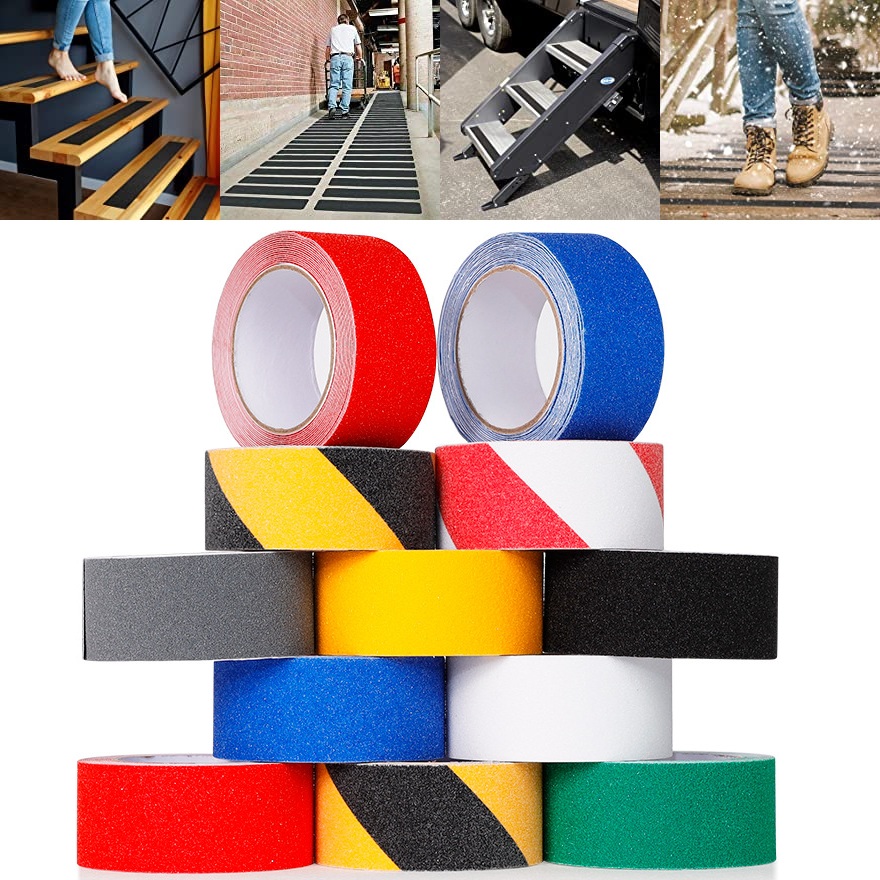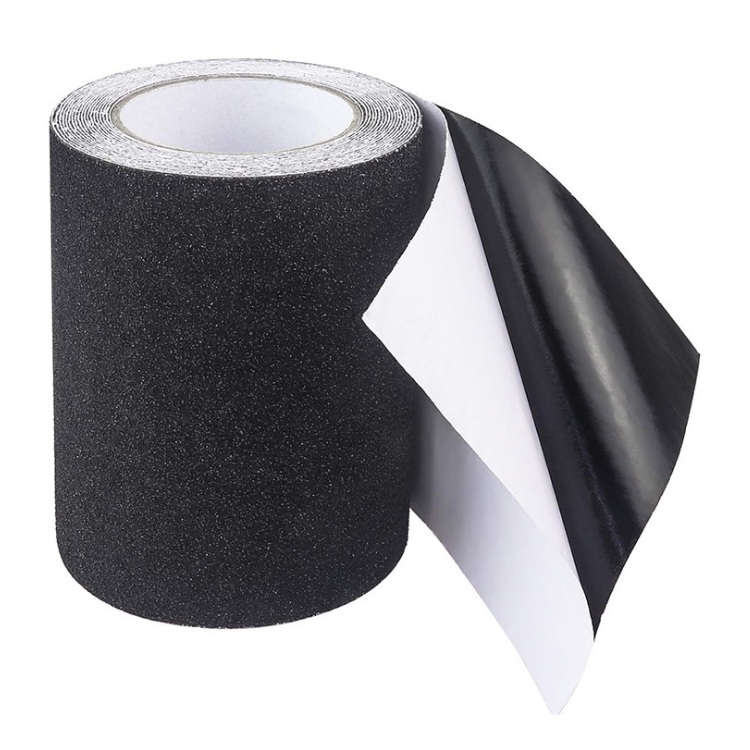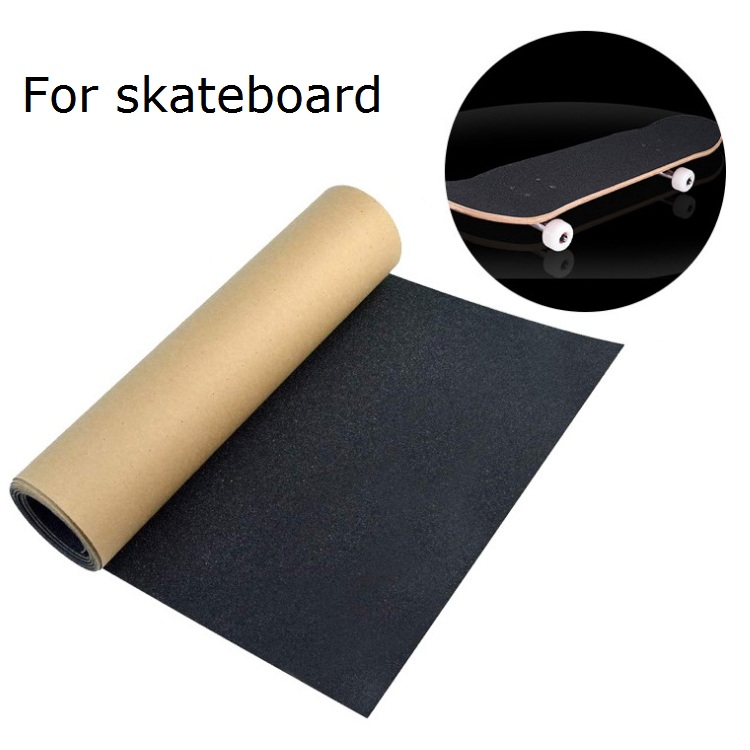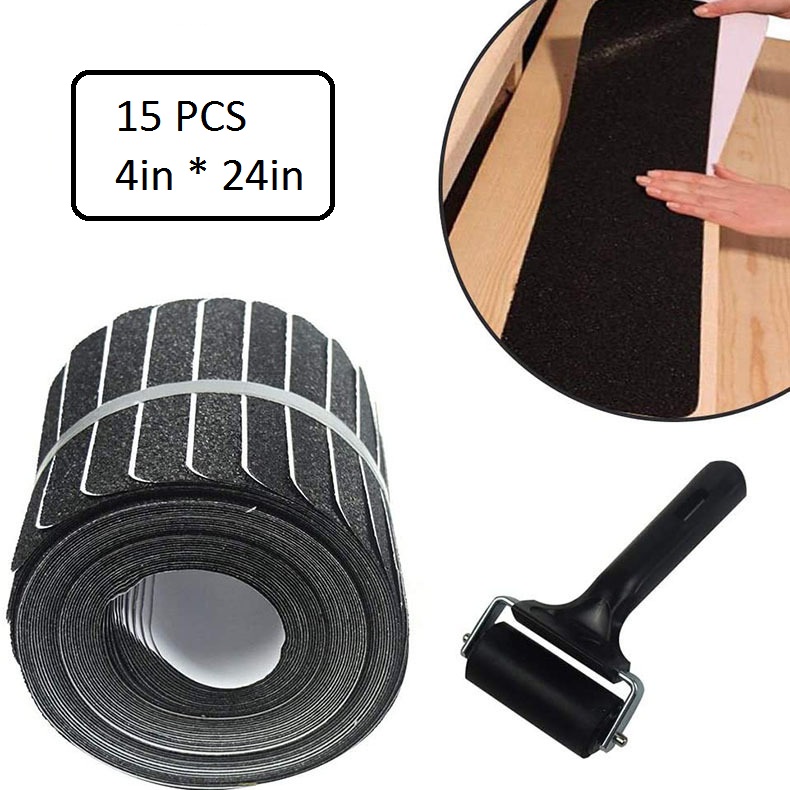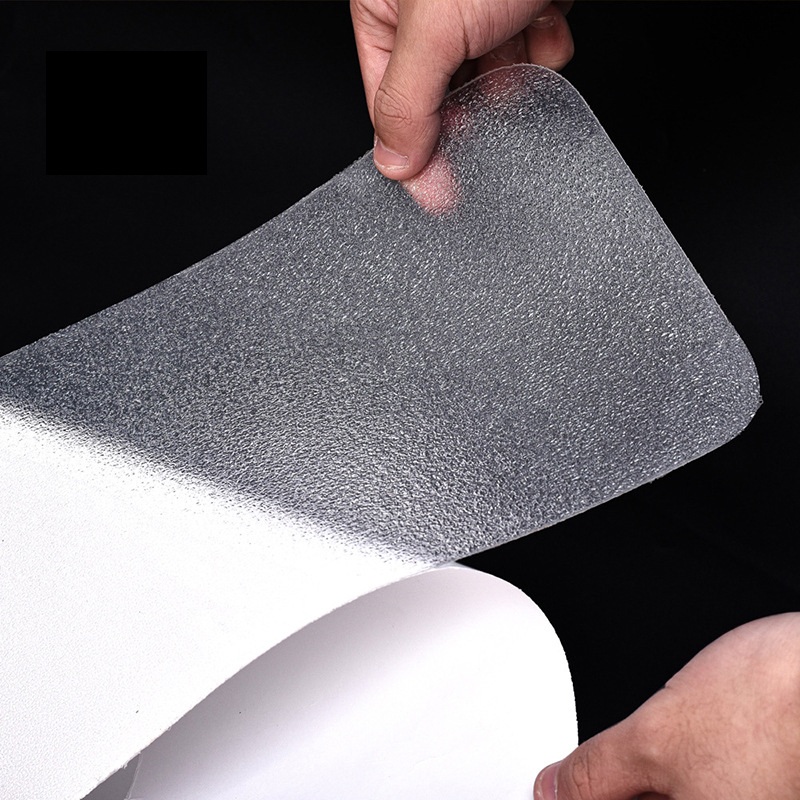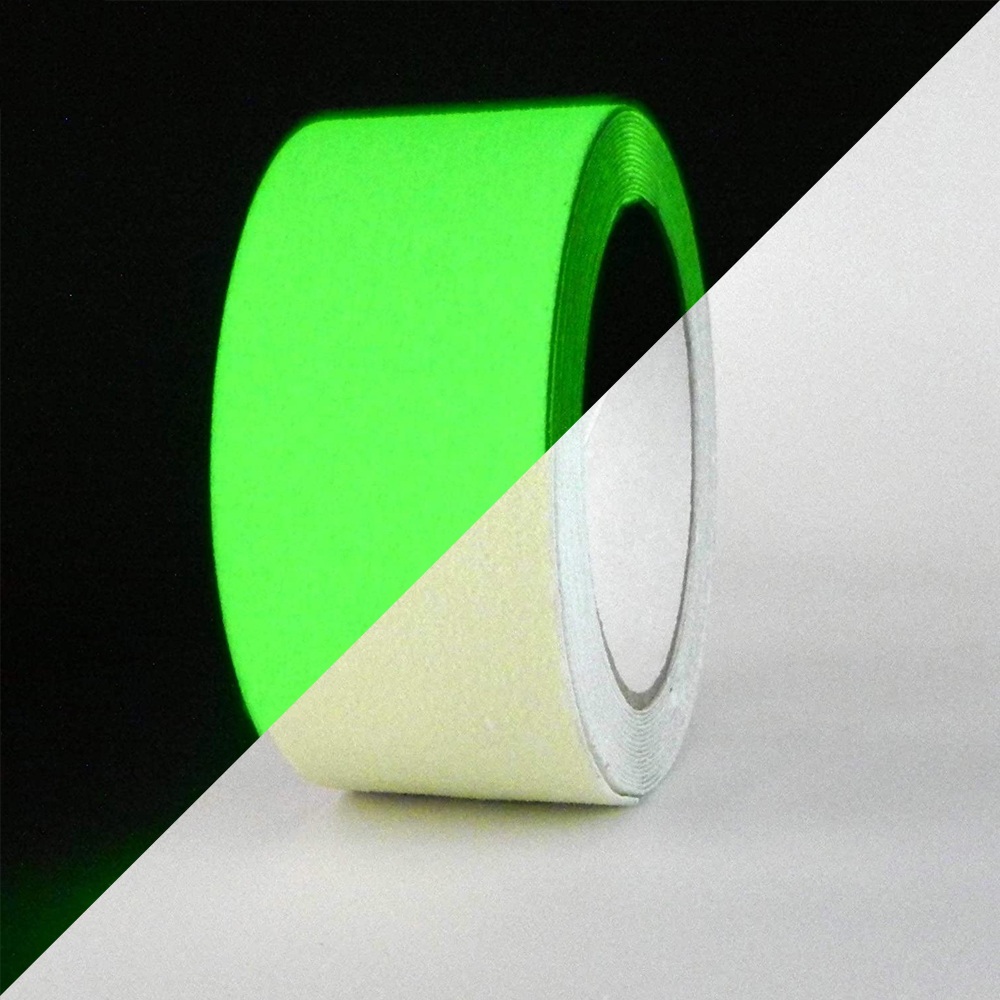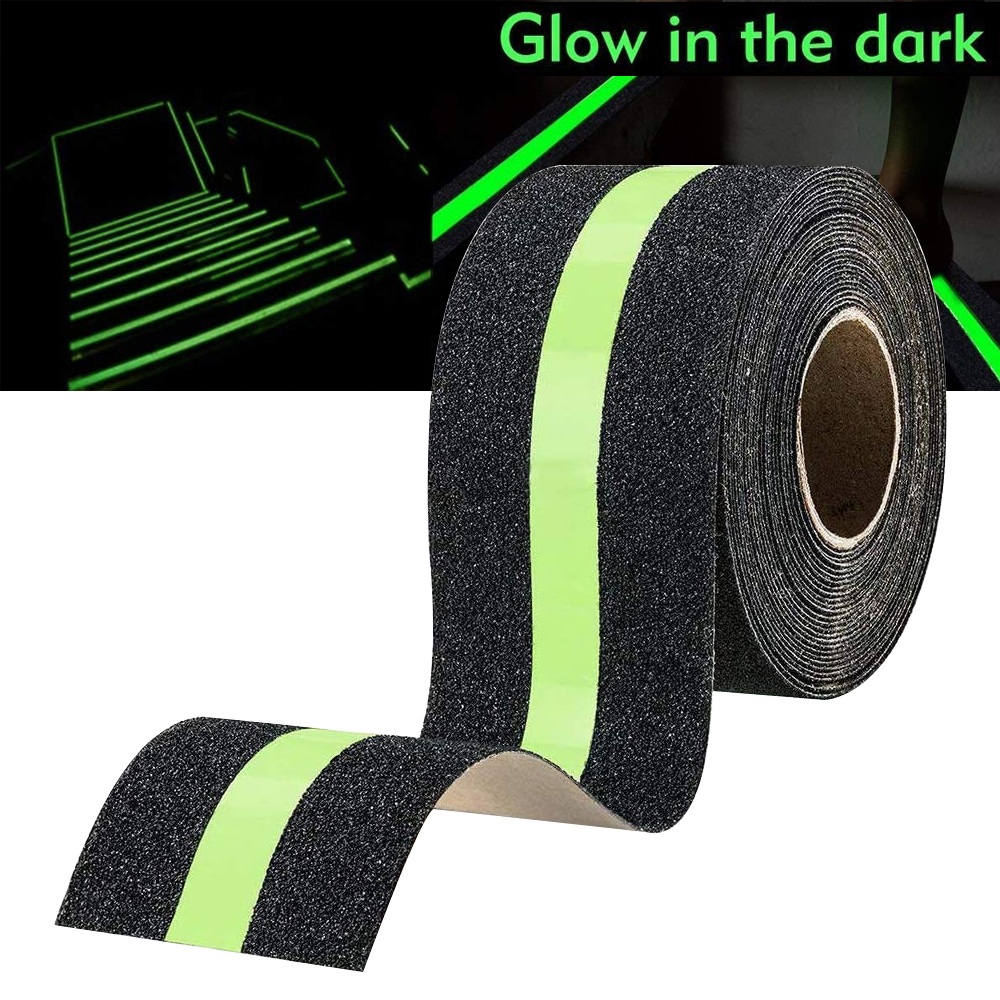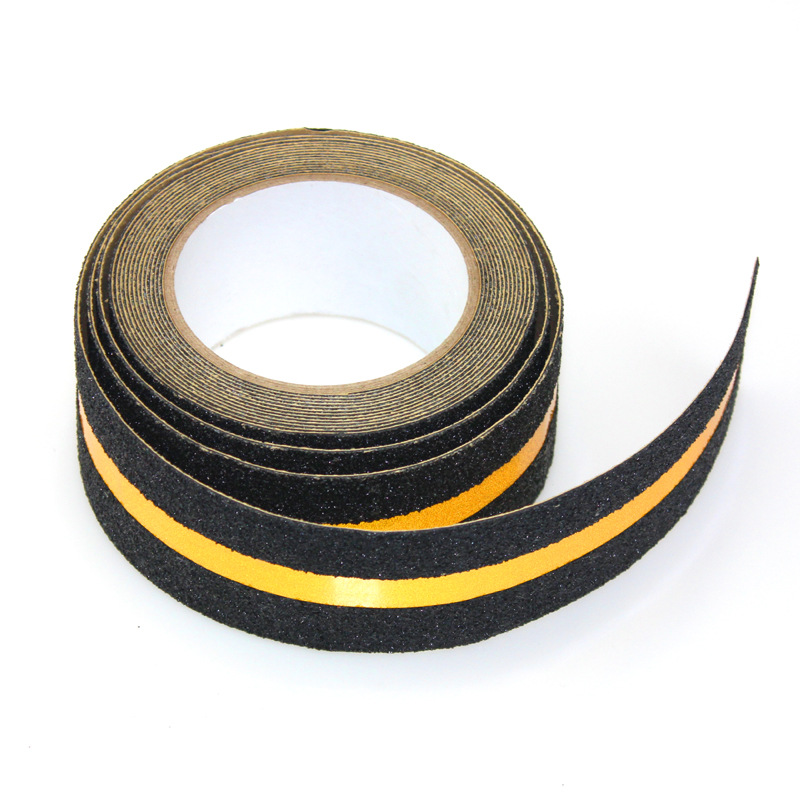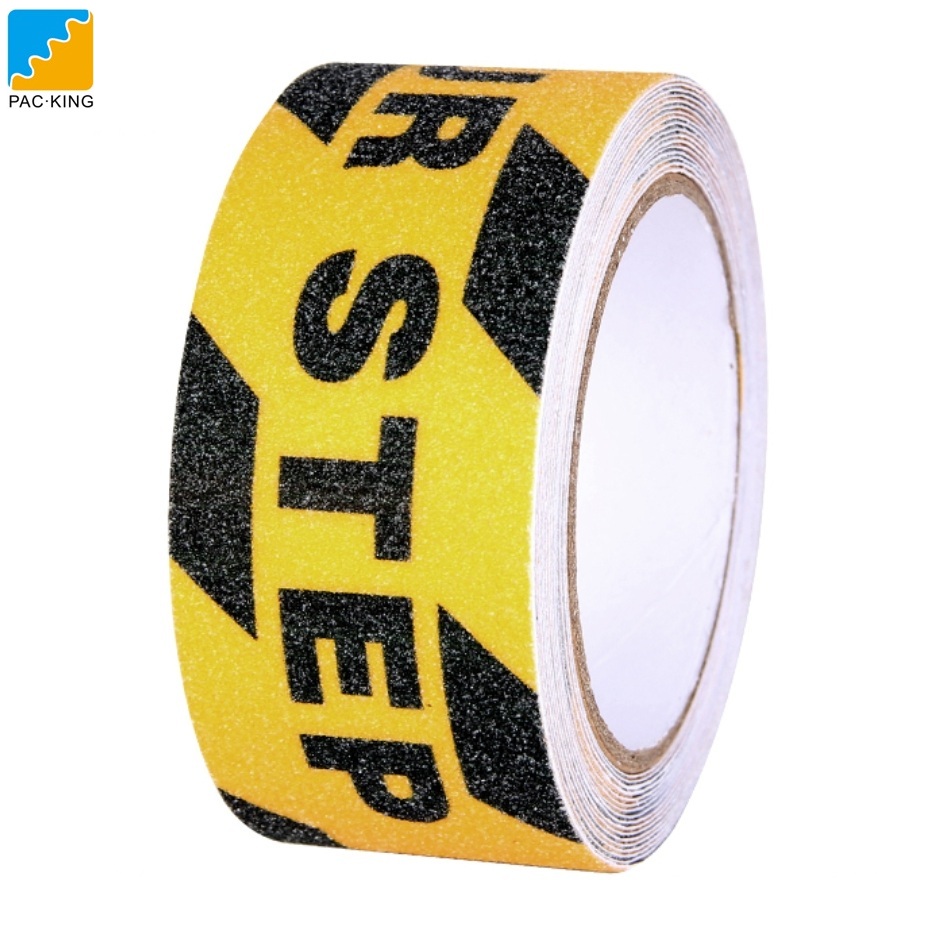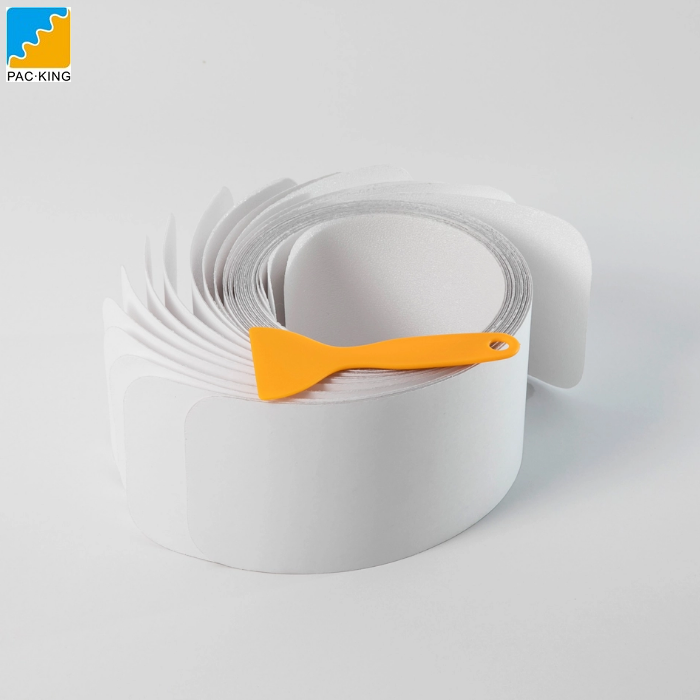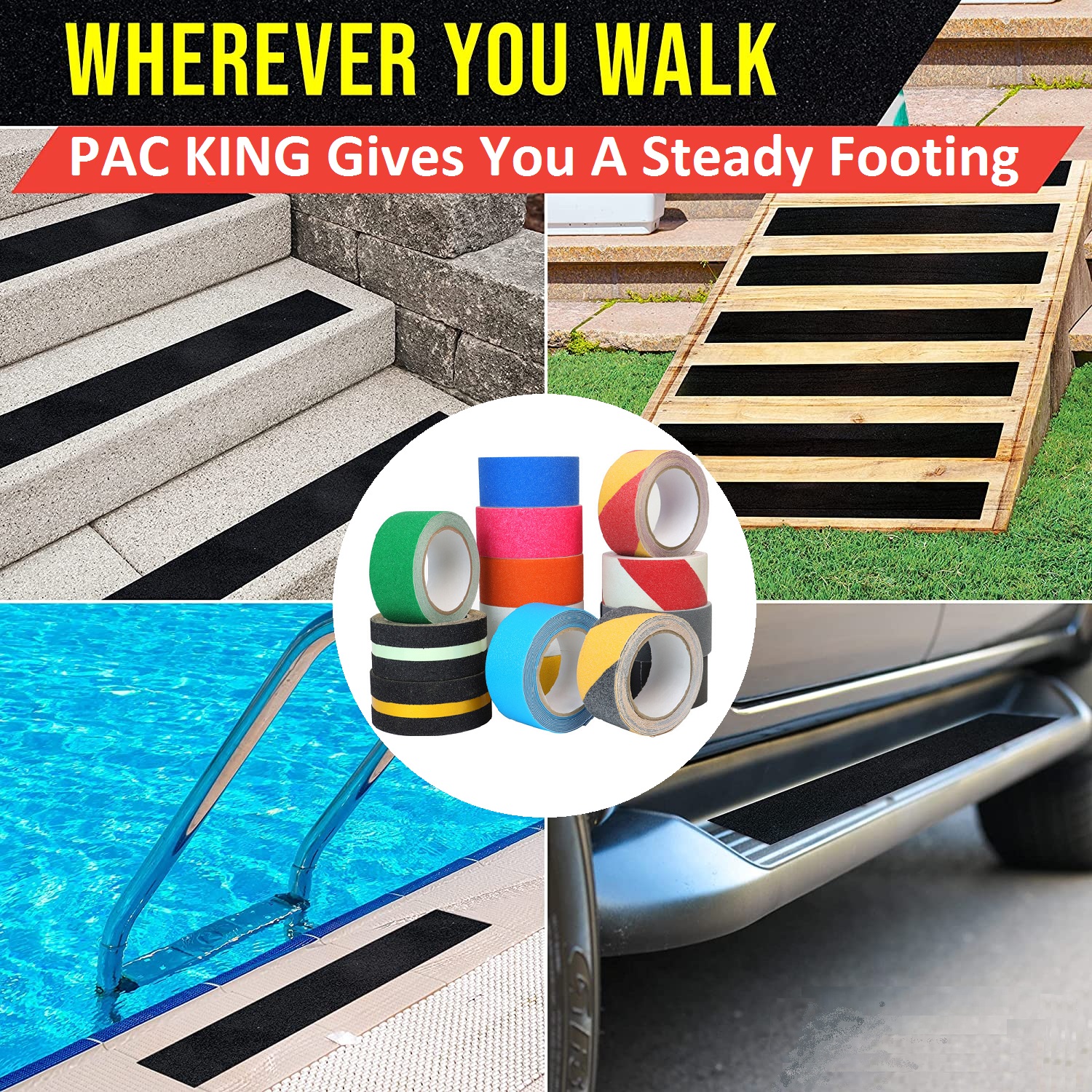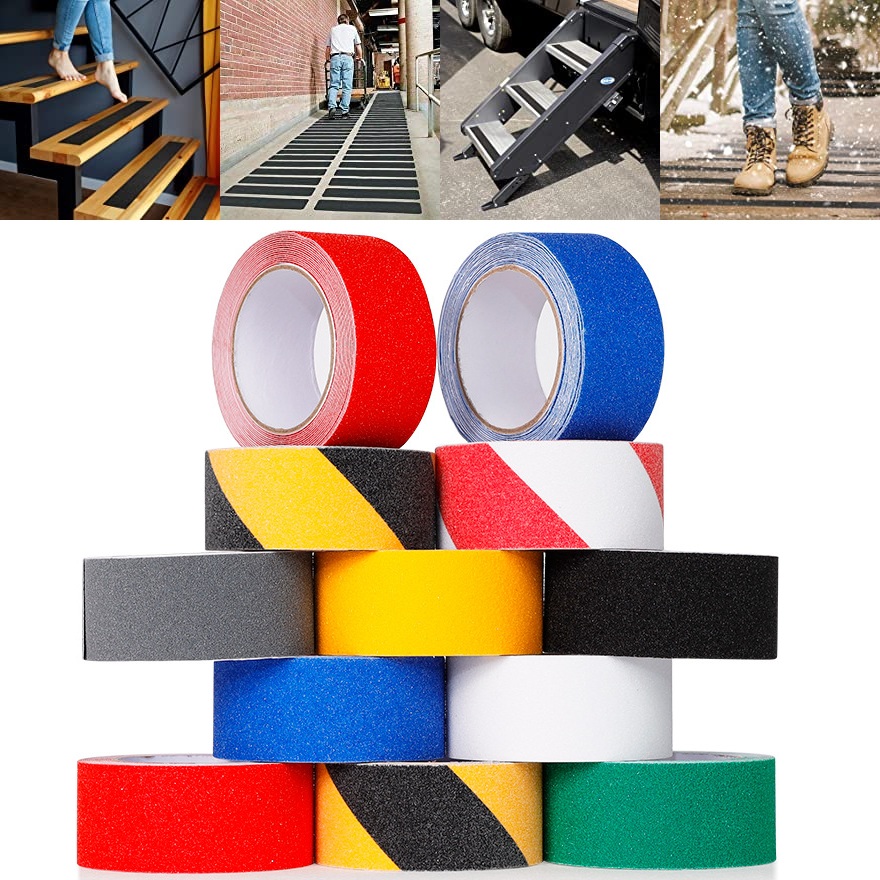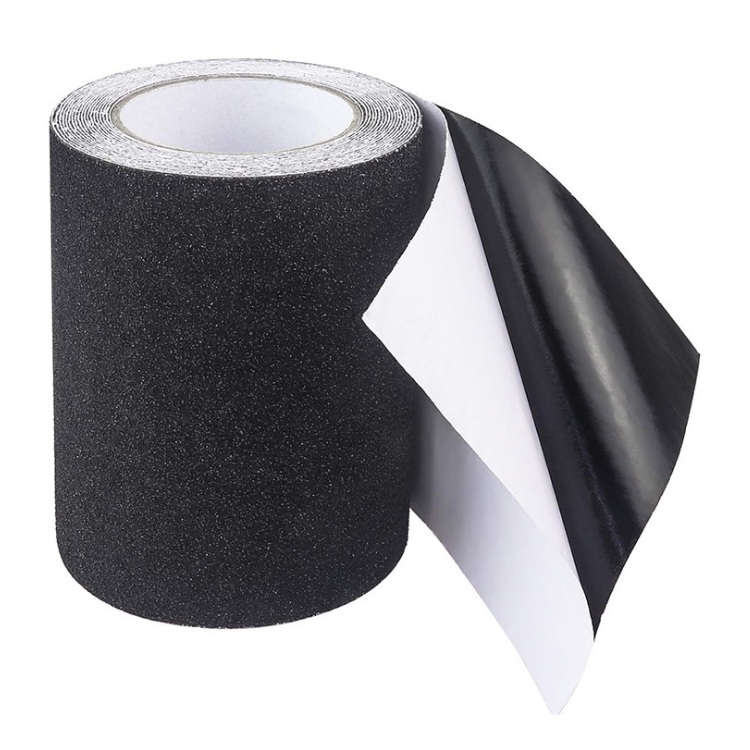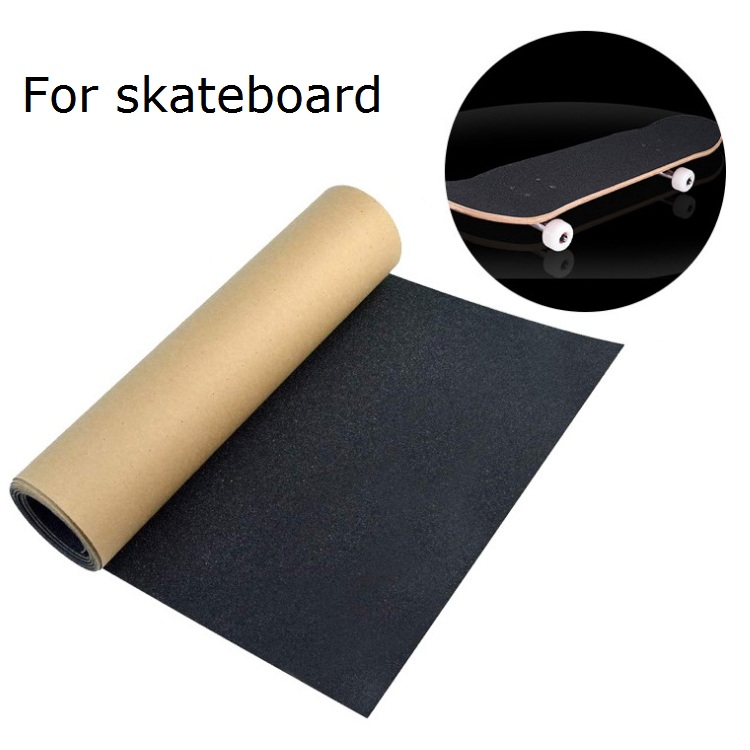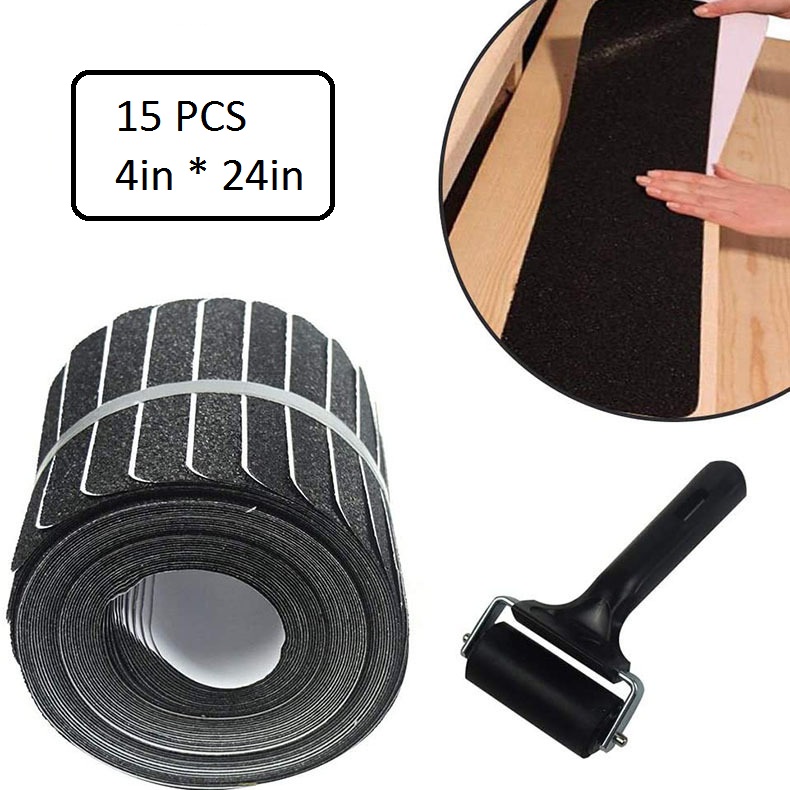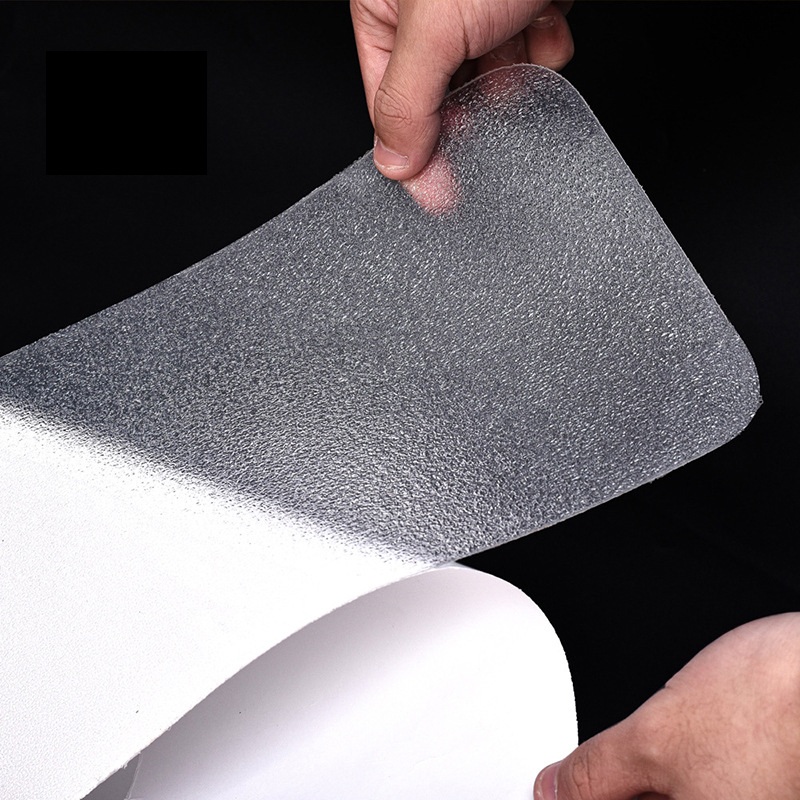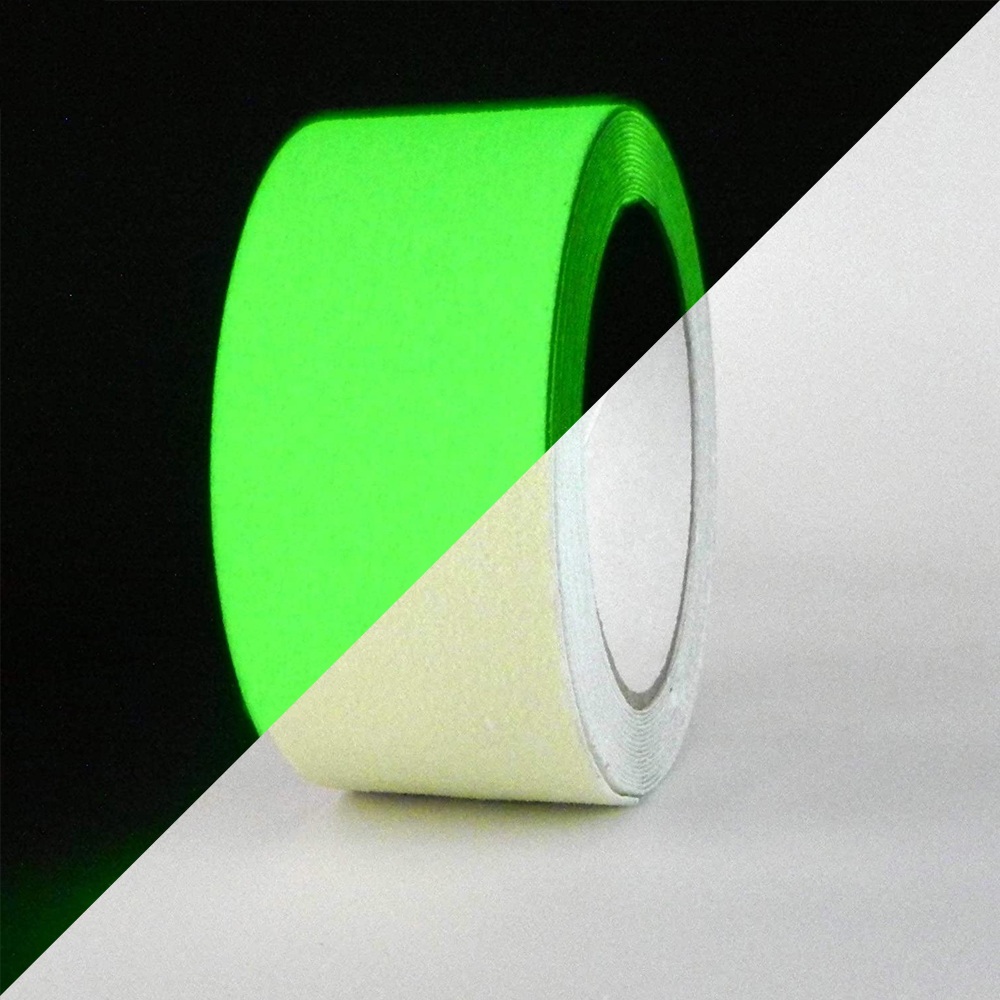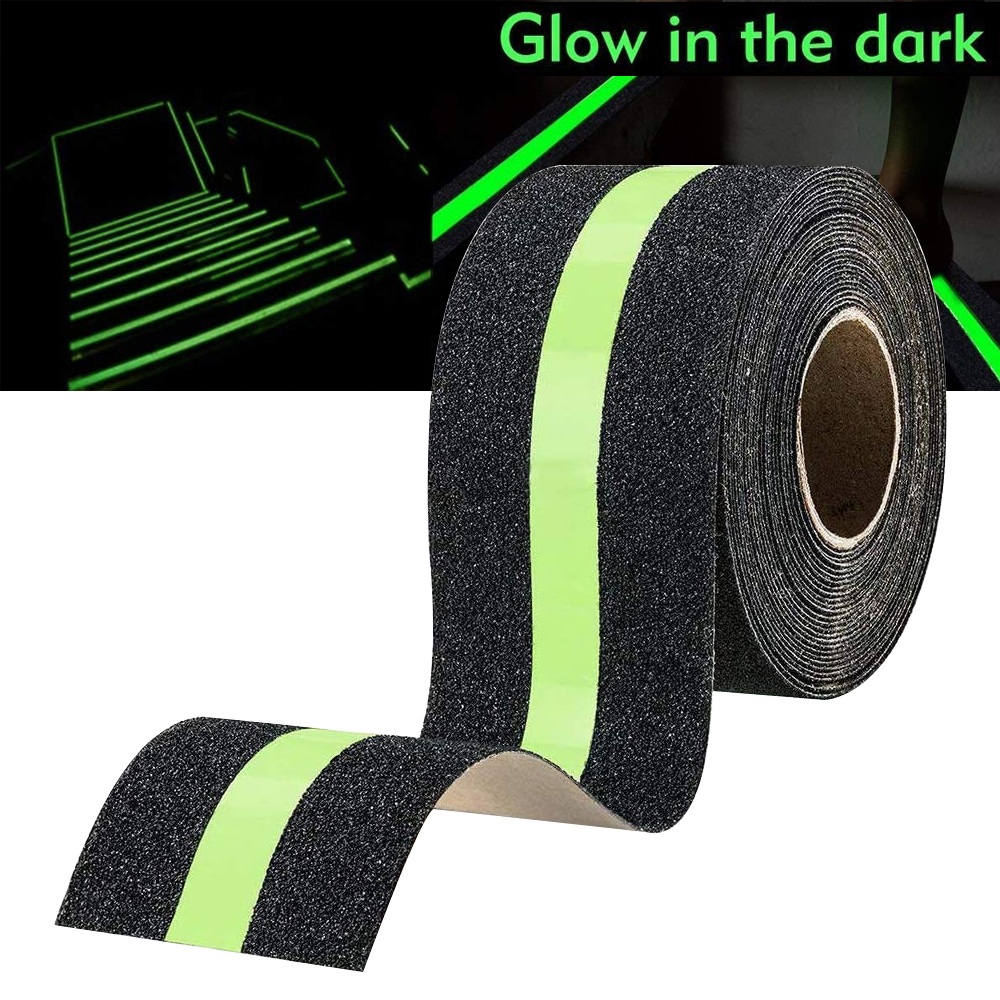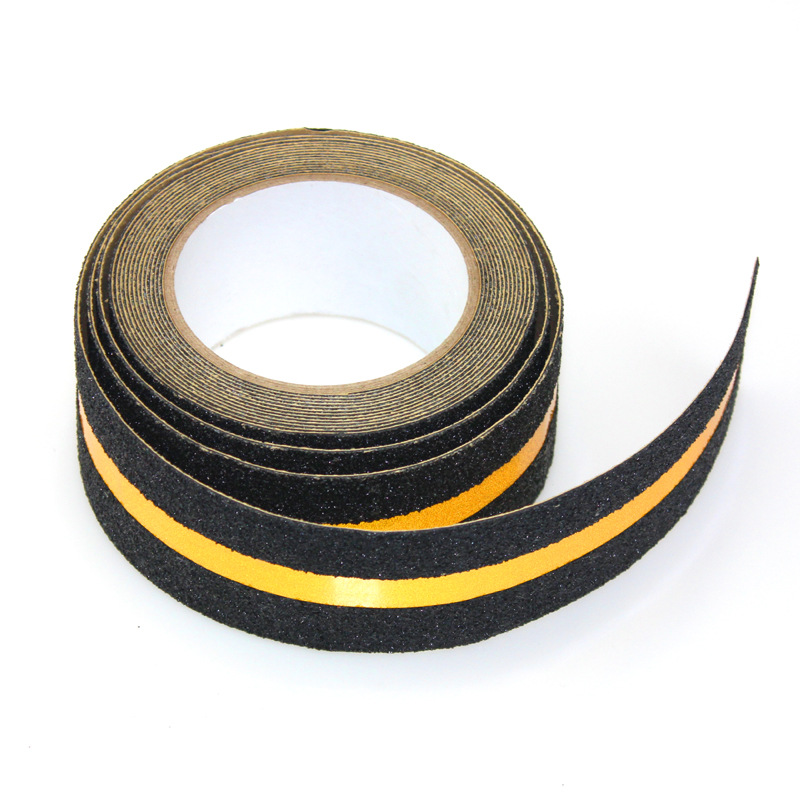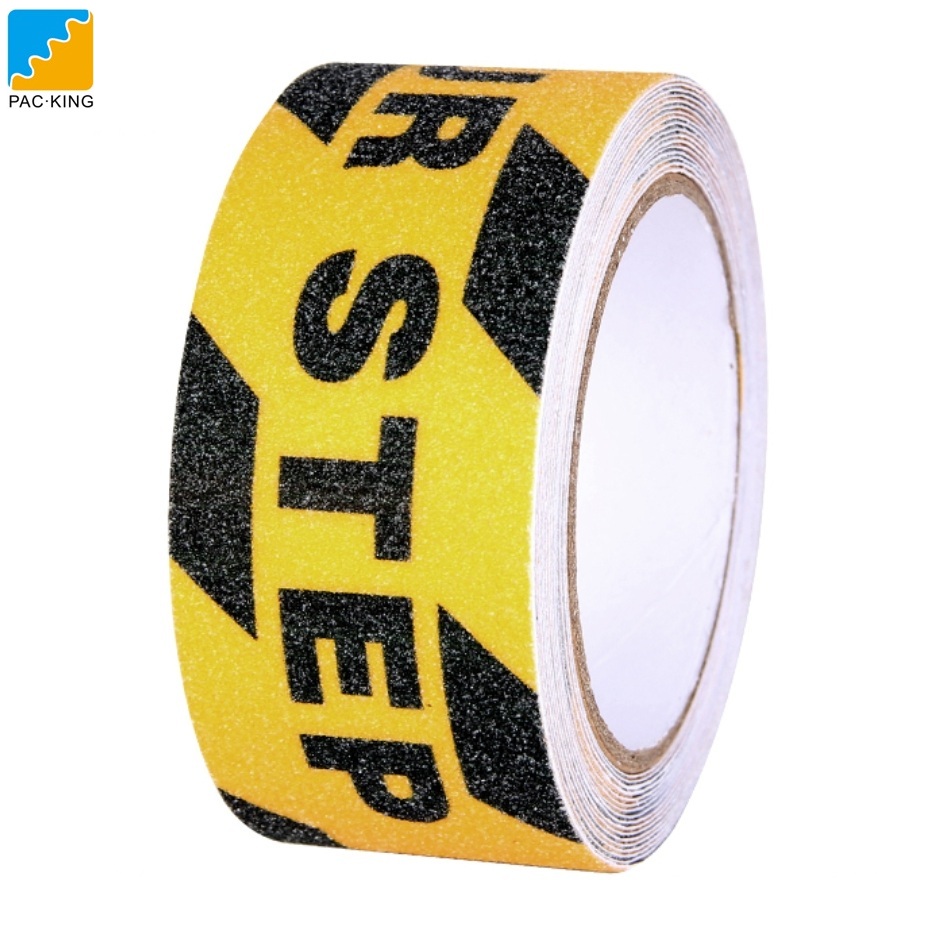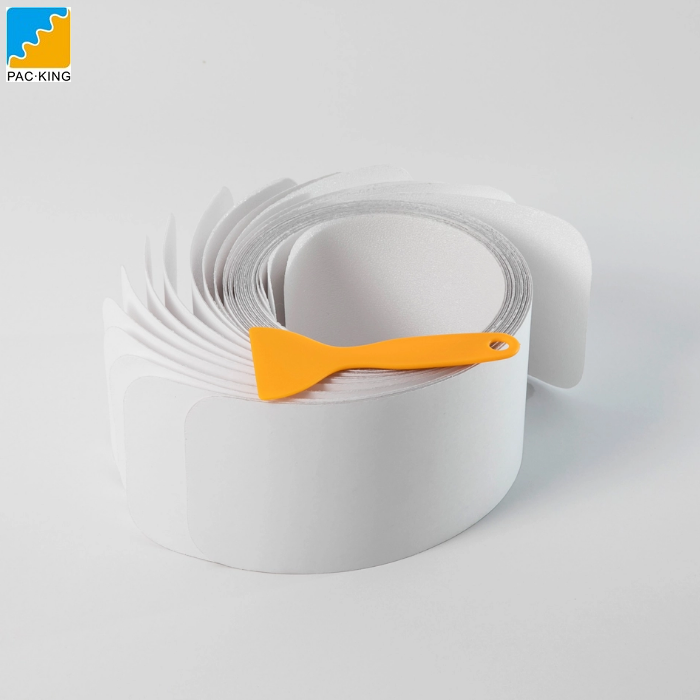 Anti Slip Tape
Anti slip tape is using PVC/ PET/ PEVA/ Aluminium foil film as backing material and coated with solvent acrylic adhesive/ water acrylic adhesive. Mainly used for sticking on the bathroom, stairs, walking areas, ships, irregular concave and convex surfaces, construction vehicles etc. It plays a role of anti slip and can avoid fall accidents.
Details of Anti Slip Tape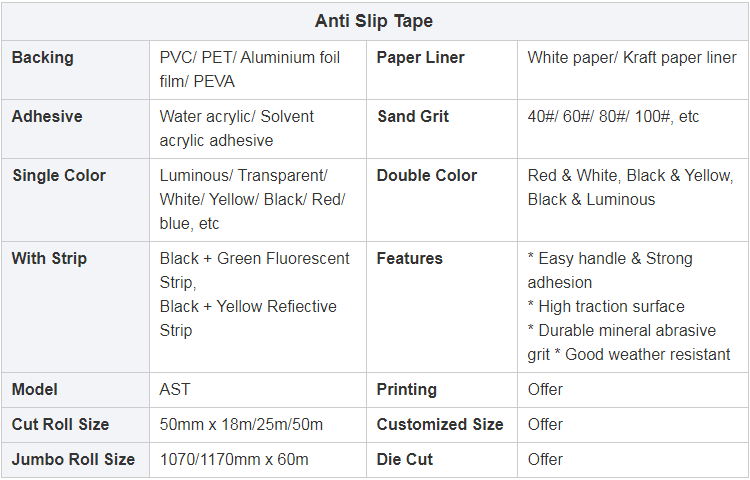 Features of Anti Slip Tape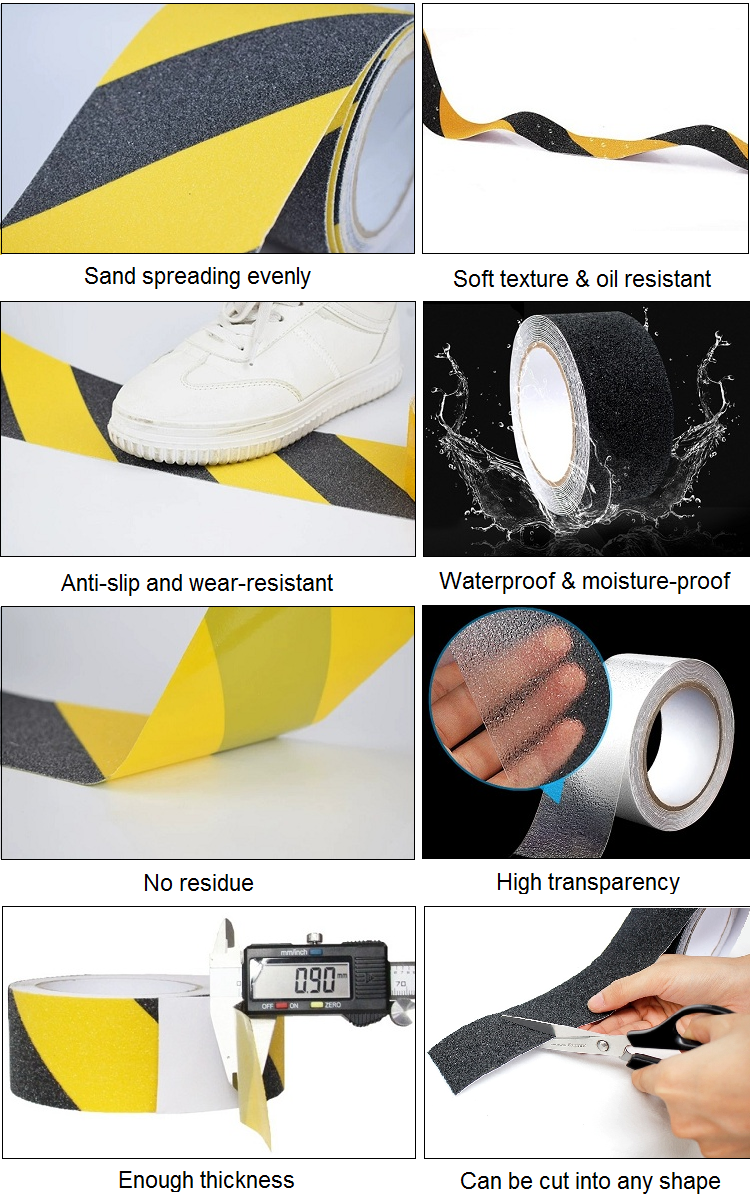 Technical Data of Anti Slip Tape
We can do different material/thickness/sand grit, the following is for reference only

Initial tack 14#steel ball
Types of Anti Slip Tape

Applications of Anti Slip Tape
Used for stairs, bathroom, scooters, slip slide, walking areas, ships and industrial areas, tape can glow in dark.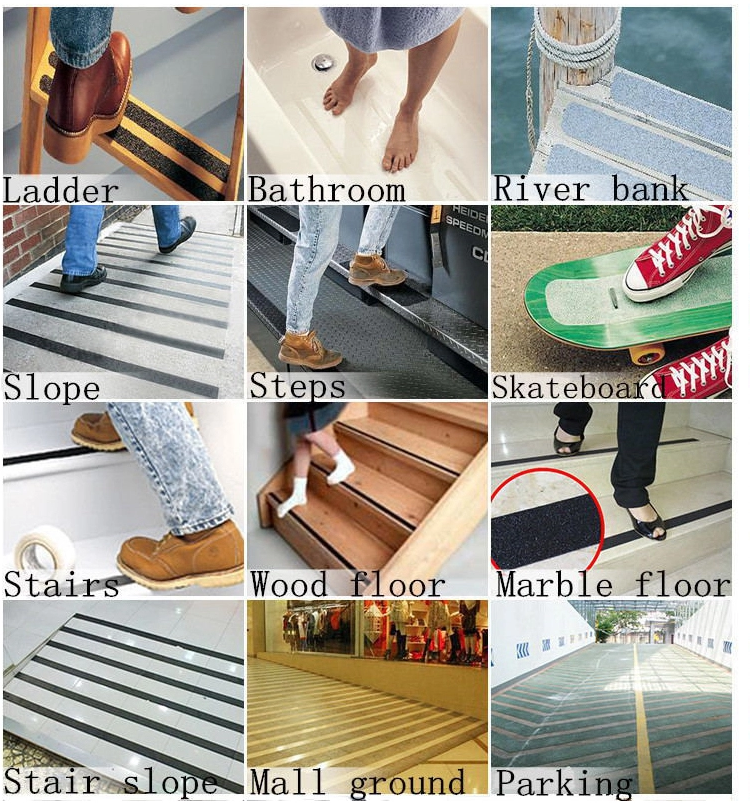 We ask the service staff to always think about the customers, solve the problems of the equipment in time, and make sure that the interests of customers are above everything else.