All Categories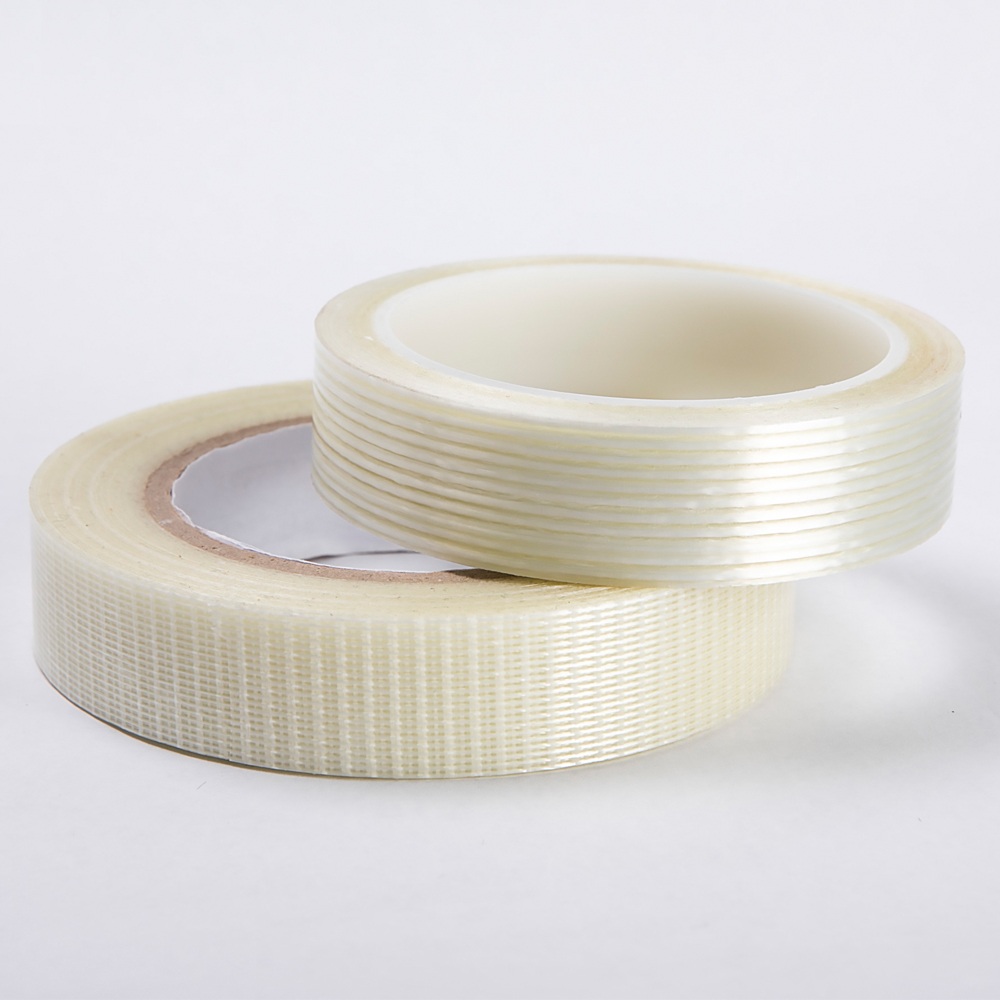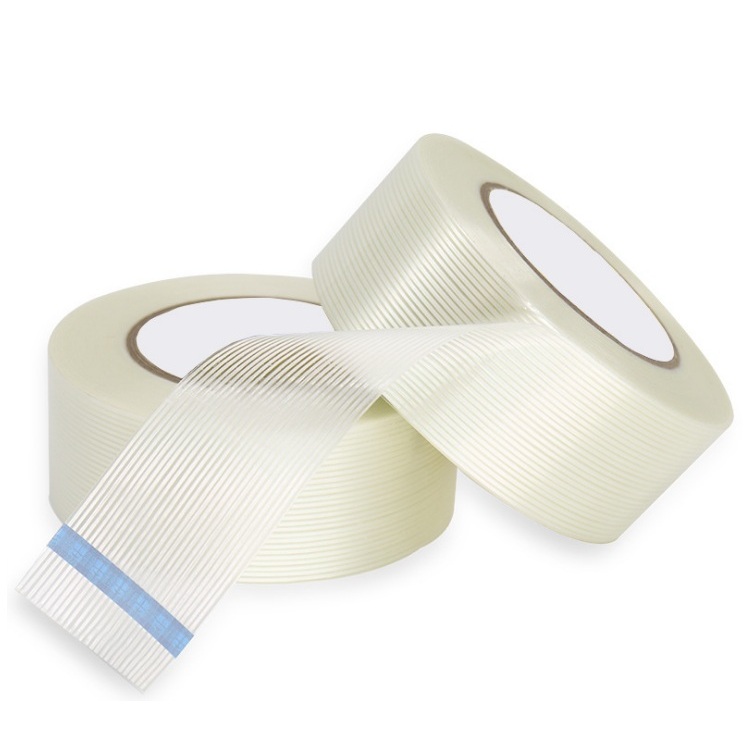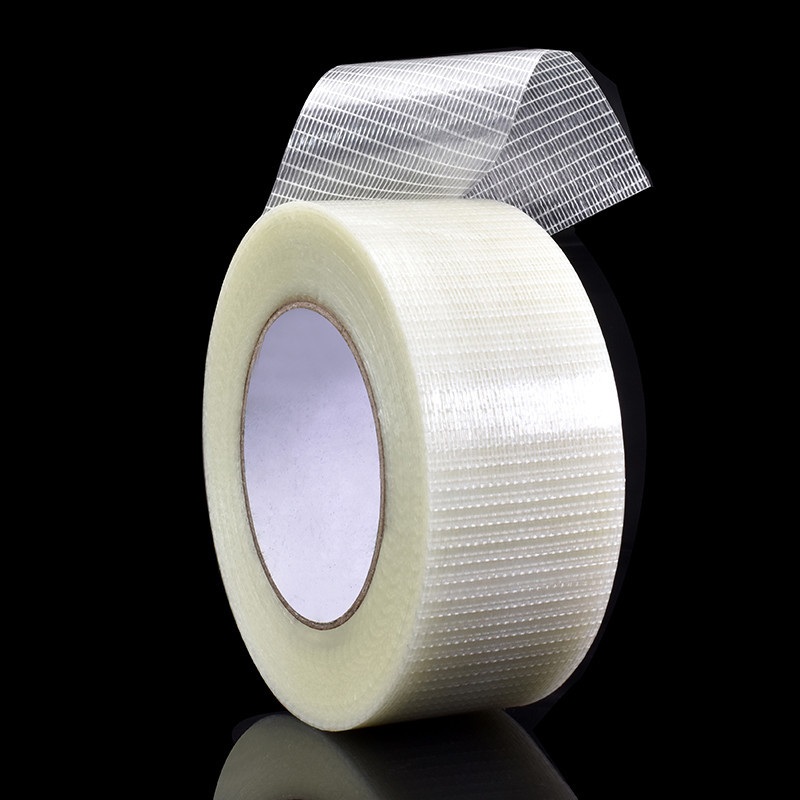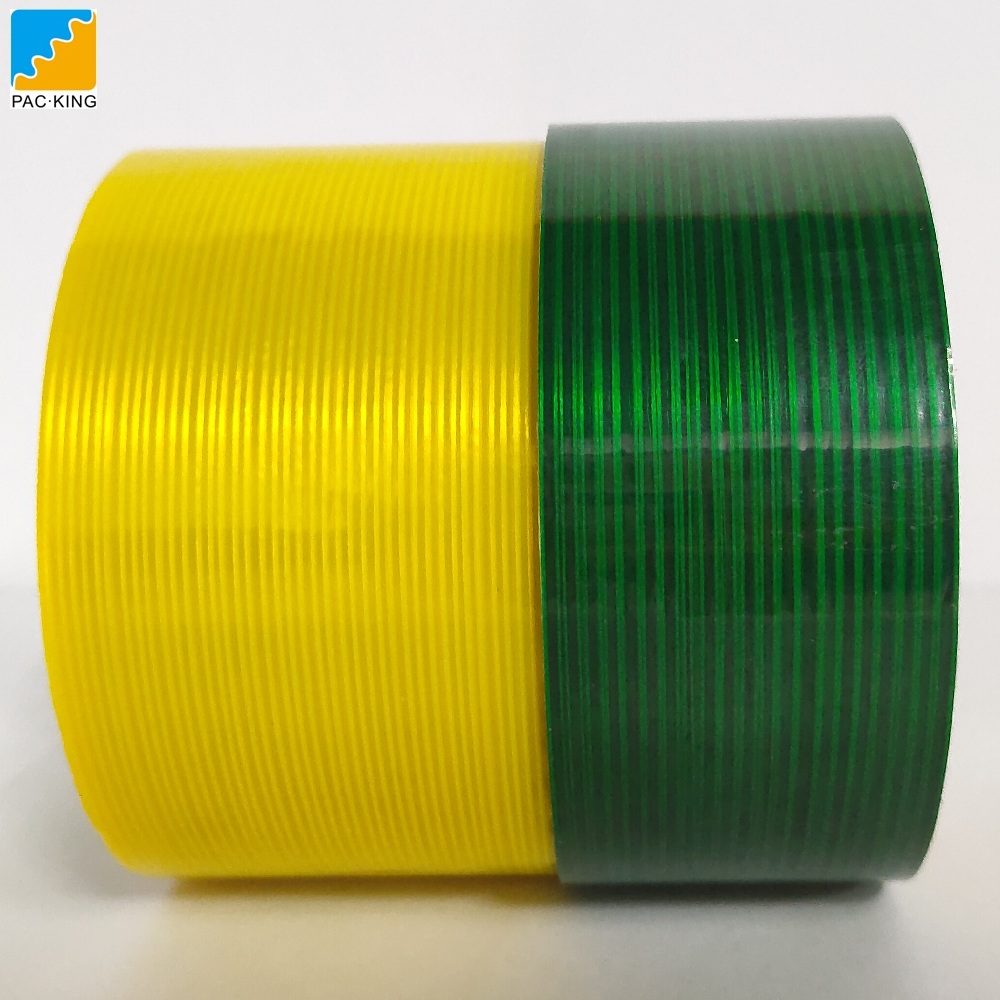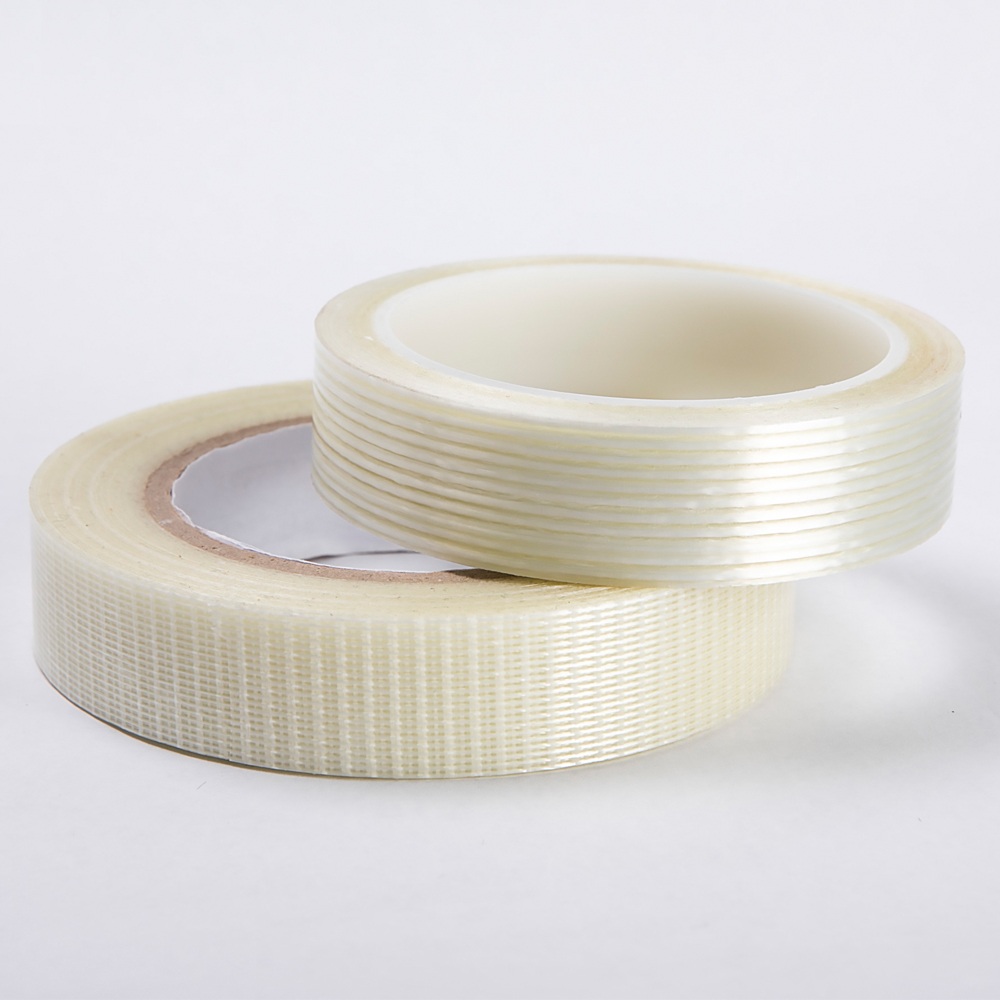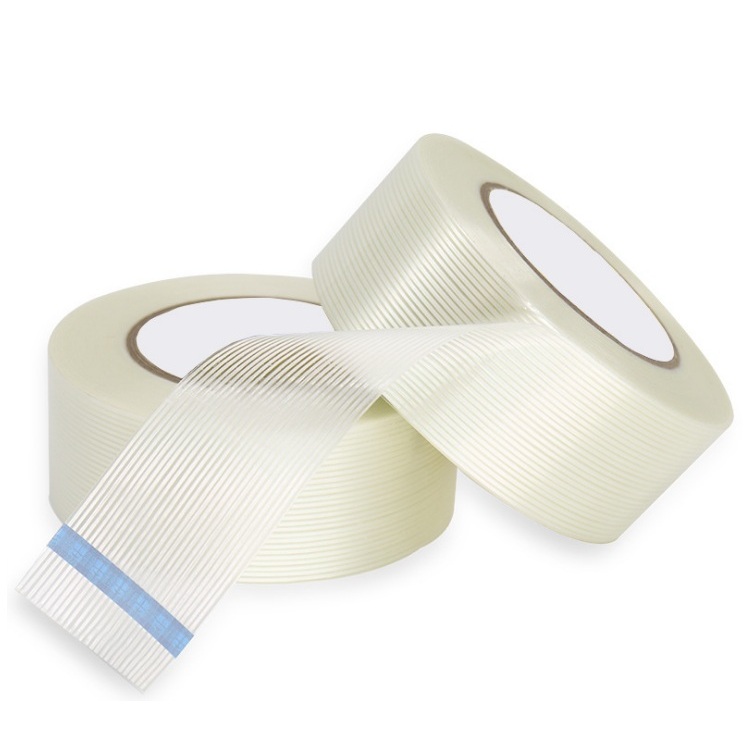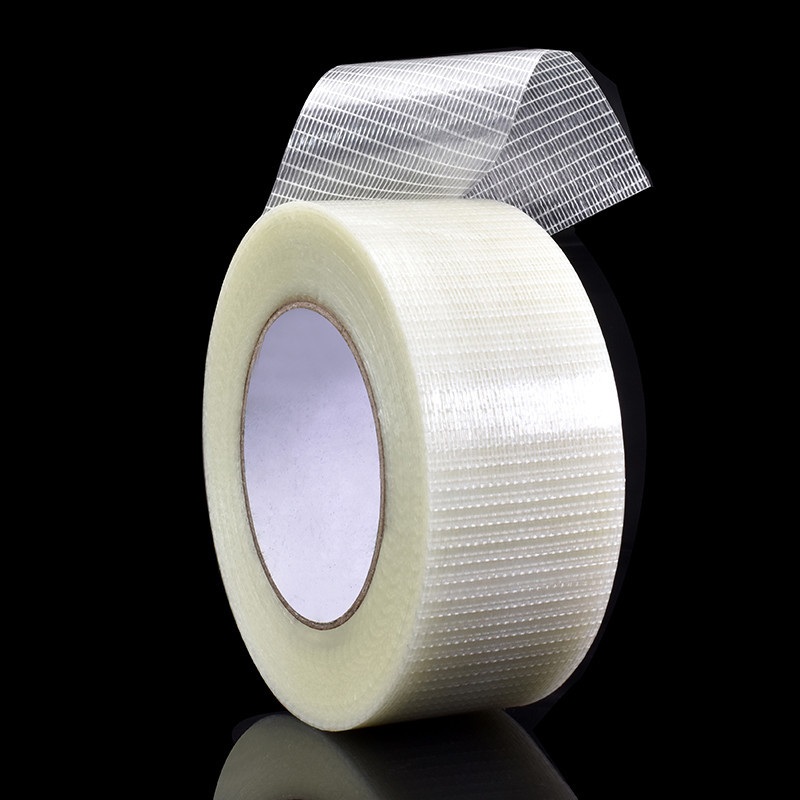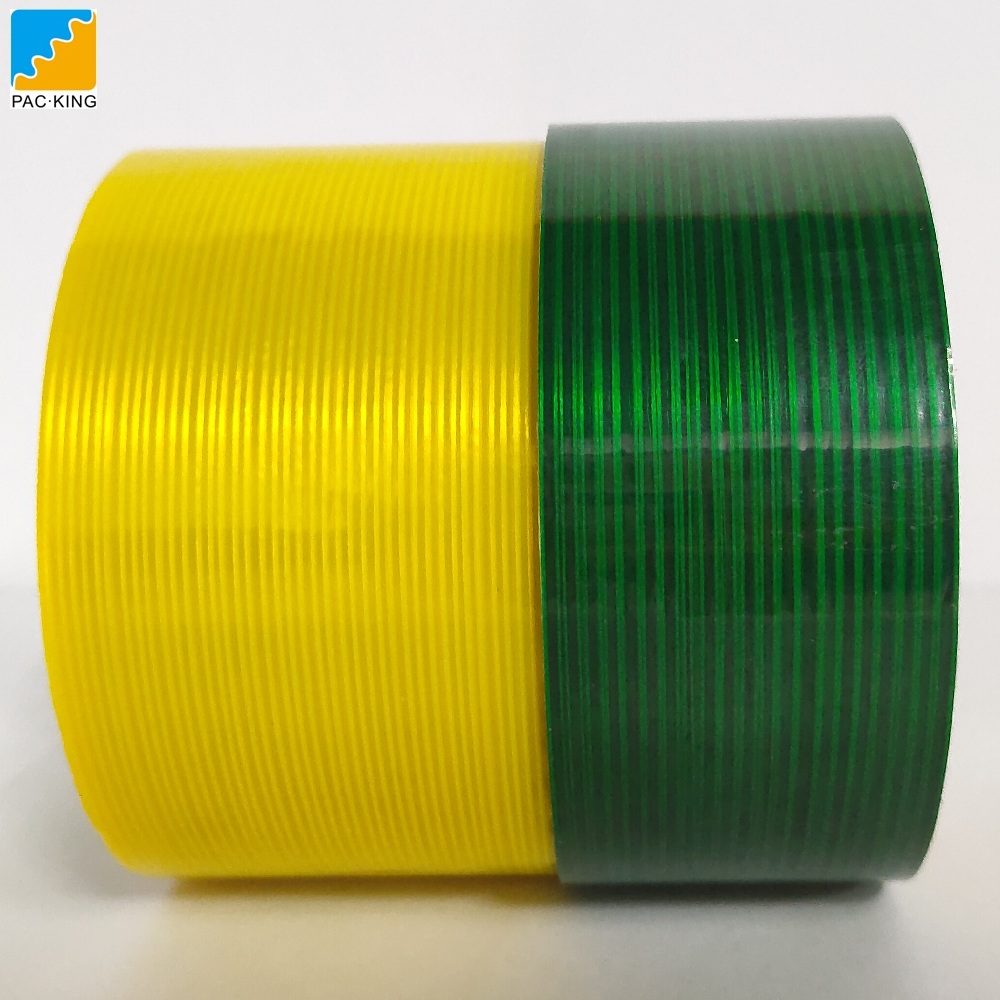 Fiberglass Filament Tape
Fiberglass filament tape is coated with hot melt adhesive or solvent adhesive and fiberglass polyester film carrier with one way/cross way reinforce. It is used for fixing parts in white goods and packaging, holding and bundling, and widely used in household electrical appliance.
Features of Fiberglass Filament Tape
Material: PET/Bopp film + Fiberglass mesh
Color: White/Yellow/Green, etc
Thickness: 110-180mic
Cut Roll Size: 25mm/48 x 25m/50m
Size(width): 50mm & 30mm
Jumbo Roll Size: 1020mm x 1000m
Features of Fiberglass Filament Tape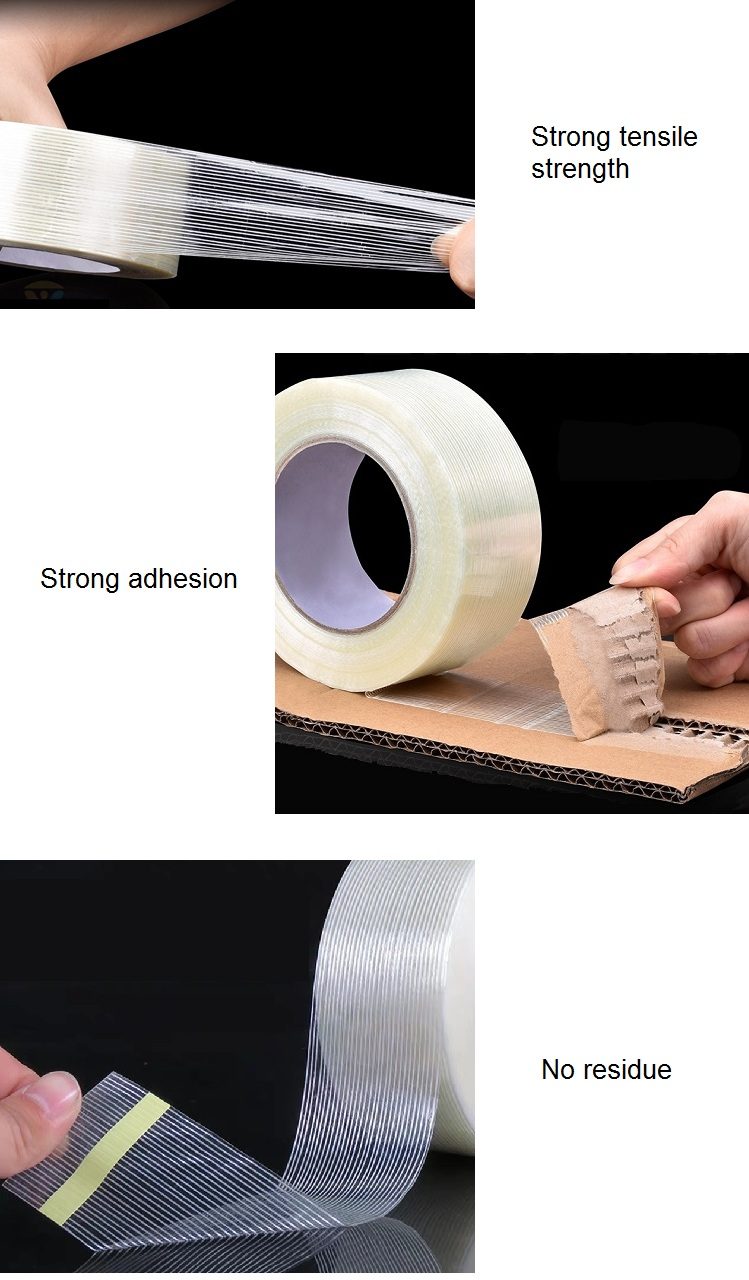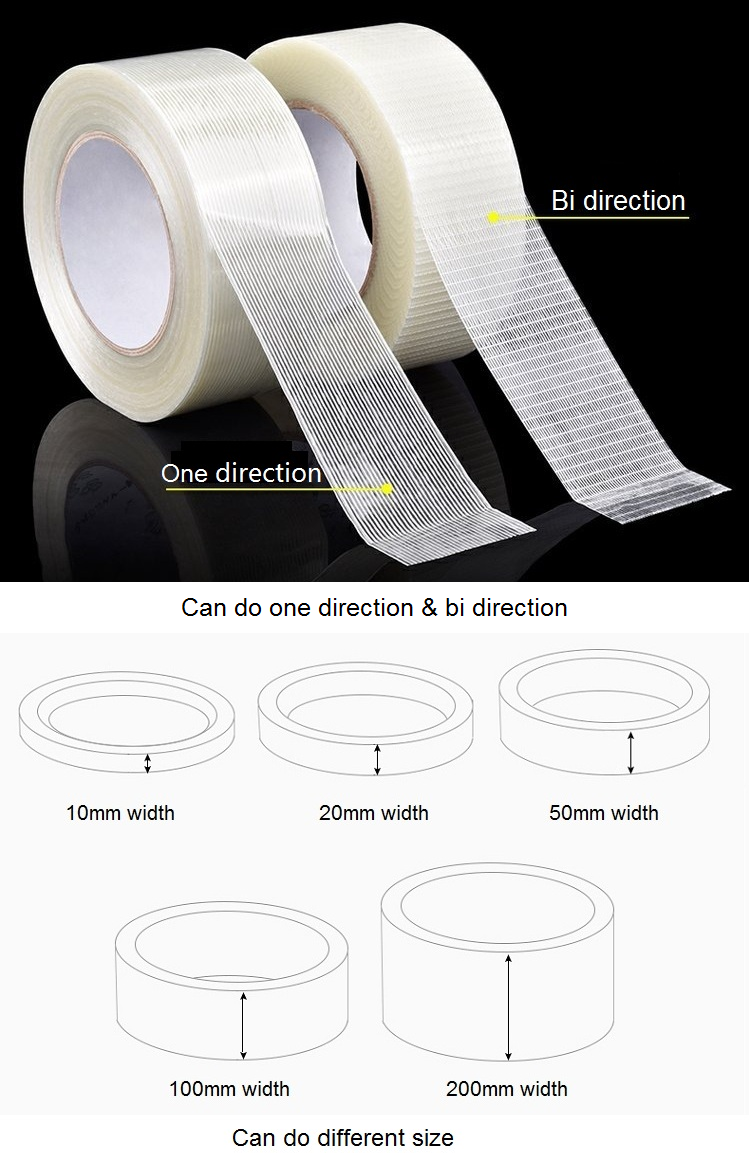 Technical Data of Fiberglass Filament Tape
We can do different width/thickness/length, the following is for reference only

Fiberglass polyester film with

one way reinforce

 Elongation
 3 ~ 5%

 Holding power

 >72hrs
 Service temperature range
 -10 ~ +70℃
 Filament density
 660 stripes/1020mm
Applications of Fiberglass Filament Tape
For metal/wood materials furnishing packaging, electric equipment packaging (like washing machine, refrigerator, etc)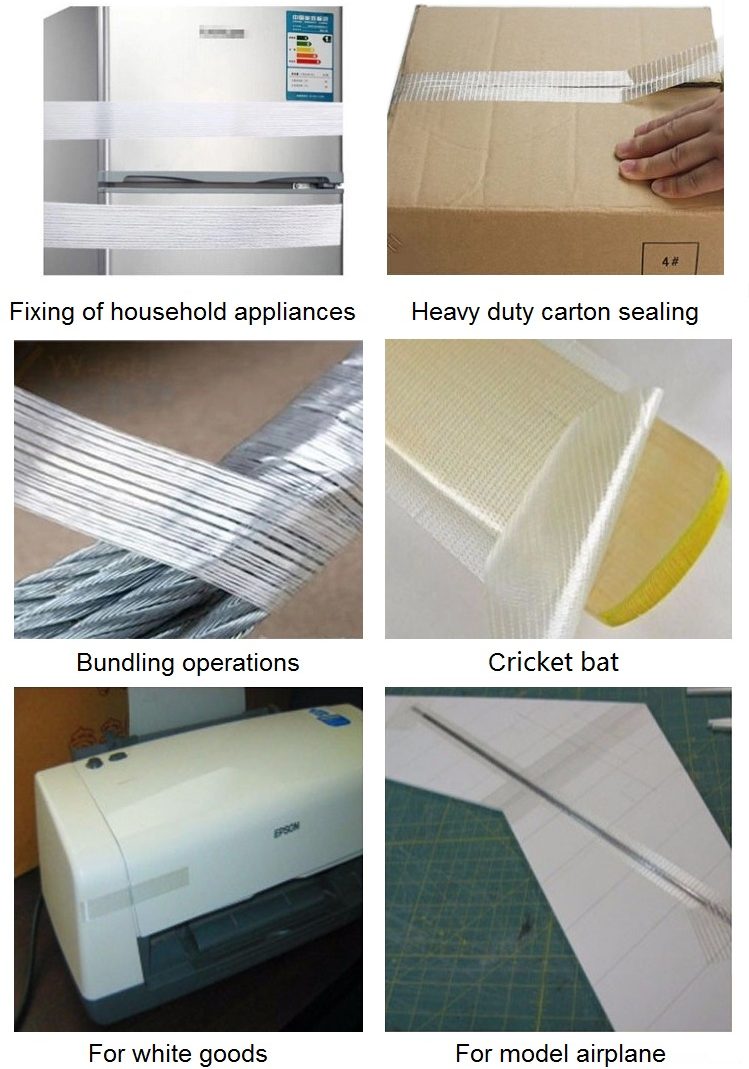 We ask the service staff to always think about the customers, solve the problems of the equipment in time, and make sure that the interests of customers are above everything else.